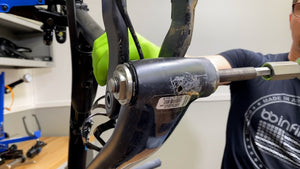 To extract, or not to extract, that is the answer.
To extract, or not to extract, and the answer is generally not to extract, but let's cut to the chase: These are the top reasons module removal is necessary: A Di2/EPS wire came loose inside the frame and the module is in the way. All I can say is be careful when pulling the seat post out. And always, always snap the connectors into the junction with the Di2 connector tool until seated. Somebody pulled an inner wire (mechanical shift) out of the frame. This scores and 11 on the Sucktitude scale, has happened to all of us at some point, and can be avoided by employing good technique.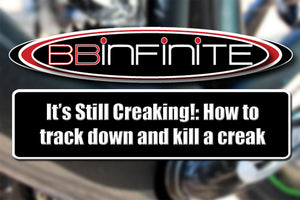 You've pressed in bottom bracket after bottom bracket to make that creak go away and yet the infernal noise remains, taunting you with each pedal stroke.
It's time to hit pause for a moment.
Many of us in this position have been so laser-focused on the bottom bracket as the culprit that we've neglected to take a serious look at all the usual suspects.